Best way to get moving? Start walking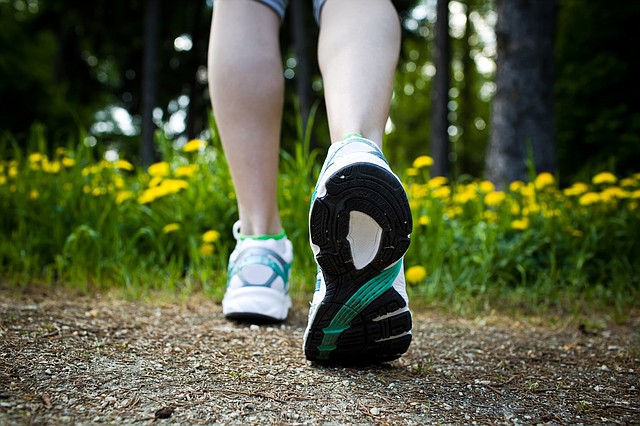 Many of us need to get in shape, but how do you start? One of the most time-effective, low-cost ways to get moving is to begin a walking program.
Dr. Maribeth Orr, a family physician at Eudora Family Care, says, "You can walk virtually anywhere at any time and all that is required is a pair of shoes."
Orr notes you should pick the right shoes for the job. They should have proper arch support, a firm heel and thick flexible soles to cushion your feet and absorb shock.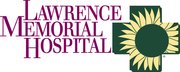 Summer Spray 5K
One way to incorporate walking into your routine is to participate in an event.
The Lawrence Memorial Hospital Endowment Association is offering two more opportunities this summer to participate in a fun walk or run while supporting your community. The 7th Annual LMH Summer Spray 5K events still to come:
Tonganoxie, July 18
Baldwin City, Aug. 15
What could be more refreshing during a summer run or walk than a little water? For more information, visit lmhendowment.org or call 505-3318.
How to get started
If you are purchasing a new pair of shoes, the American Orthopaedic Foot and Ankle Society offers these fitting suggestions:
Try on athletic shoes after a workout or run and at the end of the day. Your feet will be at their largest.
Wear the same type of sock that you will wear for that sport.
When the shoe is on your foot, you should be able to freely wiggle all of your toes.
The shoes should be comfortable as soon as you try them on. There is no break-in period. Walk or run a few steps in your shoes. They should be comfortable.
Your heel should not slip as you walk or run.
How far to walk
The American Heart Association encourages at least 30 minutes of moderate to vigorous physical activities five days a week. "Though this is the goal, it is important to start slow and begin to build intensity and distance over time, "says Dr. Orr.
The National Institutes of Health recommends you divide your walk into three parts. Warm up slowly and then increase your speed to a brisk walk. This means walking fast enough to elevate your heart rate while still being able to speak comfortably, concentrate and breathe without effort. The final step is to cool down slowly.
How to make time
Most people are pressed for time. Here are some tips from Orr about how you can squeeze in time to walk:
Break your walk into 10-minute segments. For example, walk 10 minutes in the morning, 10 at lunch, and 10 after dinner. You can walk anytime you have at least 10 minutes. Do what works best for you.
Take your meeting on a walk. If you are brainstorming with a coworker, ask to take the conversation on a walk.
Walk on your lunch break.
Use it for bonding time. Ask your friends or family members to take a walk with you. Use this time to catch up on the day.
Keep safety in mind
Orr stresses a few safety considerations to keep in mind when walking:
It is important to talk with your healthcare provider prior to beginning any exercise program.
Pick a level walking surface. Uneven sidewalks or paths can increase your chance of falling or twisting an ankle.
Make sure to stretch. Proper stretching can reduce pain and help prevent injury.
Notify family and friends of your walking times and routes. Carry a cell phone in case of an emergency.
"As with any form of exercise, it's important to stay hydrated," Orr said. "Hydrate before, during and after physical activity."
How to stay motivated
Staying motivated is always a challenge. Orr suggests trying one of these ways to keep on track:
Find a partner. Walking with a friend or family member helps keep you motivated.
Start a walk log or journal or download one of the many free apps. It is easy to track your progress when you keep a record.
Sign up for a walk or run. It is often easier to keep yourself moving if you have a goal in mind.
Janice Early, MBA, is Vice President of Marketing and Communications at Lawrence Memorial Hospital, which is a major sponsor of WellCommons. She can be reached at janice.early@lmh.org.