Give gifts to support good health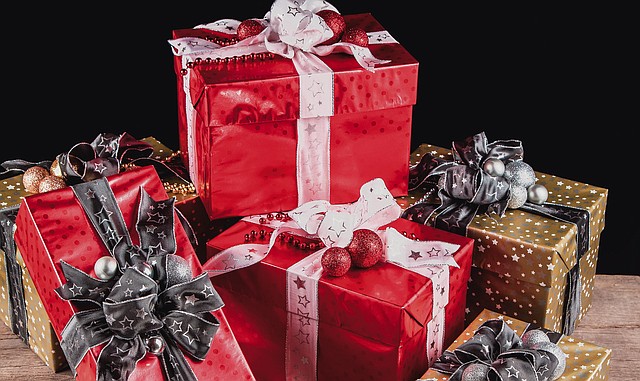 Tuesday, December 13, 2016
Wondering what to get those hard-to-shop-for people on your holiday shopping list? Consider "gifting" them with items or services to improve their health and wellness. Here are some suggestions.
• Crossword puzzle books, jigsaw puzzles, games, books. The National Institute of Health (nih.gov) notes that several ongoing studies have initially indicated that people who engage in mind-sharpening and brain-stimulating activities, such as card or brain games, are less likely to develop dementias, including Alzheimer's disease. For those who have low vision or difficulty manipulating smaller playing cards, the Lawrence Memorial Hospital Gift Shop carries jumbo-size playing cards, as well as a selection of puzzle books.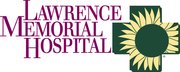 • There is no downside to exercise as far as health benefits. A gym membership, sessions with a certified personal trainer, an exercise DVD or even a piece of exercise equipment or clothing are sure to be appreciated by the exercise enthusiast or even those just getting started. The Mario's Closet Store at LMH carries a lightweight waist band for holding keys, phone or wallet while working out or walking.
• Perhaps consider gifting someone with a fitness class or even one that you take together. LMH Therapy Services offers Tai Chi for Balance classes (785-505-5840) and the Fit for Life program for those who need extra support or don't feel comfortable in a traditional exercise environment (785-505-2712). The Lawrence Parks and Recreation Department and many area gyms offer gift certificates for fitness classes. For LPRD gift certificates, call 785-832-7920. Exercising with a companion is a win-win for both of you.
• Compression socks or stockings. These are often recommended for those who have or are at risk for circulatory problems. Find out what type of compression hose is needed. Berkleywellness.com has reference information about compression hose. Some home care supply stores have gift certificates so the giftee can pick out the kind they want. Mario's Closet at LMH has colorful light-compression socks in fun patterns, recommended for those who are on their feet a lot or who are traveling on long airplane flights. These are not suitable, however, for those needing physician-prescribed compression hose.
Visit
WellCommons.com
for more of the latest local and national news on health, wellness, diet and exercise.
• Home monitoring automatic blood pressure cuff. One in three Americans over age 20 have high blood pressure and 20 percent are not aware of it. Many health care providers recommend that those with hypertension monitor their blood pressure at home. The American Heart Association strongly discourages using finger or wrist monitors for accuracy reasons. If purchasing a blood pressure home monitoring device, it is best to invest in an upper-arm cuff. Go to heart.org and search home blood pressure cuffs for a link to those recommended by AHA.
• A water bottle or water-infusing system. The Mayo Clinic (mayoclinic.org) notes that 60 percent of our body is composed of water and every system and organ relies upon it for healthy functioning. Many people do not drink enough water each day, particularly older adults. Lack of water can lead to dehydration and a series of other health issues. To encourage increasing water intake, buy someone an easy-to-open, fill and carry water bottle. Water infused with fruit or vegetables can provide additional vitamins and minerals to one's water and may be more palatable for those who desire enhanced taste. The Cleveland Clinic (clevelandclinic.org) notes that the vitamin waters you see at the supermarket can't even compare to fruit-infused water, because the former often contain artificial coloring and flavor additives. Look for fruit water-infusing bottle systems in the LMH Gift Shop.
• A heating pad or microwaveable warm pack. Heat can be especially helpful to those with chronic pain, such as that caused by arthritis. The Arthritis Foundation (arthritis.org) notes that applying heat to a painful area increases blood flow, relaxes muscles and reduces stiffness. Mario's Closet at LMH offers a microwaveable lavender-infused hot pack perfect for knees, neck and shoulders.
• Gifts to support good nutrition. Suggestions include healthy cookbooks, a high-quality olive oil, herb garden supplies or even a home-cooked meal. The American Heart Association, the American Diabetes Association (diabetes.org) and the American Cancer Society (cancer.org) all have reputable information about nutrition on their websites and feature healthy cookbooks and other helpful nutrition products, such as measuring cups and portion plates.
• A contribution to a reputable health organization in honor or memory of someone. Always use caution to ensure that your donation is going to an organization where it will be used for the intention that you desire, such as research, and not just for administrative costs. Charitynavigator.org and the Better Business Bureau's Wise Giving Alliance (give.org) can provide information about reputable organizations. At this special time of year, perhaps you might consider a donation to your local community hospital. You can do this through the LMH Endowment Association (lmhendowment.org or 785-505-3315) where you can designate that your gift benefit one of many service areas and programs at the hospital.
From all of us at Lawrence Memorial Hospital to all of you, please have a happy, safe and healthy holiday season!
— Aynsley Anderson Sosinski, MA, RN, is community education coordinator at Lawrence Memorial Hospital, which is a major sponsor of WellCommons. She is a Mayo Clinic Certified Wellness Coach. She can be reached at aynsley.anderson@lmh.org.