Running legend Jeff Galloway is coming to Lawrence, and he wants you to get off the couch
Run-walk-run pioneer turns 71 today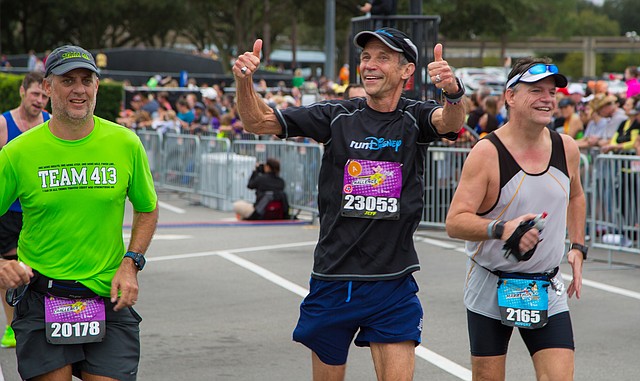 Jeff Galloway's everyday life revolves mainly around two things: running, and helping others to experience the same benefits he feels from running.
He started with a transformation from a self-described "fat and lazy kid" to a runner who "did not show signs of being a super-talented athlete" and attended what is now a Division III college, with no scholarship.
But after he finished a three-year stint in the Navy, Galloway decided to apply himself to his competitive running career and made the 1972 U.S. Olympic team. About a year after that he discovered his true passion, which has led to his work as an author, coach, columnist, business owner and more.
"I decided to shift my focus more into helping others achieve these amazing things that running gives us," he said.
This weekend, Galloway will be in Lawrence to do just that.
Off the couch for good
Once young Galloway decided to run with the funny kids to hear their jokes and gossip, rather than hide out in the woods with the "other lazy kids" in his class, he said he began to feel the benefits of running.
"I was hooked for life," he said.
He said running has plenty of physical benefits, of course, but the greatest benefits are the mental and psychological ones.
"Over the last 20 years, since safe brain-scanning devices have been developed, it has been determined in hundreds of studies that running turns on the circuits for a better attitude, for more vitality and for personal empowerment, better than any activity that humans can do," Galloway said.
Once people get a taste of that, he said, it improves their quality of life and they just want to keep running — but with that comes the risk of injury or burnout.
The run-walk-run method
Galloway crafted his run-walk-run method when he was asked to teach a beginners' running course in 1974. His 22 students had not done any running for at least five years, so he knew some walking breaks would be necessary to keep them from overextending themselves.
He said all of his students successfully completed a 5K or 10K at the end of the class, and not one of them suffered any injuries.
"This is like solid gold for a coach to have your students, your athletes, go through 10 weeks of running and not have an injury," he said.
He said he has found in the decades of fine-tuning since that the run-walk-run method reduces injuries and allows for quick recovery times.
"The method involves a number of tools that give each runner control over their training so they never have to be out of commission, even when training for a marathon, and they never have to puke," he said. "I'm against both of those."
He said even during races, the walk breaks actually boost speed.
"People run faster because their legs are not beaten up at the end of races and they don't slow down," he said.
For Matt O'Reilly, who teaches civil engineering at Kansas University and has been running for about 20 years, that turned out to be true and has caused him to change his methods. He said J. Jenkins, co-owner of Ad Astra Running at 16 E. Eighth St. and a Galloway-certified trainer, asked him in January 2015 to give the run-walk-run method a try.
"I did, and set a personal record by over three minutes when I raced in the spring," O'Reilly said.
O'Reilly also agreed that the mental benefits of running are significant.
"Certainly even if I'm having a bad day or I'm stuck on a problem, if I go out for a run, frequently I'll come up with a solution to the problem or at least feel better about it," he said.
Monte Barcus, of Lawrence, is 64 years old and retired. He started the run-walk-run method around the same time as O'Reilly and said he's not a competitive runner — he runs for his health.
"I'll be able to run into my 90s just because you're not as prone to being injured," Barcus said.
Advice for beginners
If you want to get off the couch and start running but you're not sure how to start, Galloway has some advice: walk. He said to build up a gentle walk gradually until you can go for 30 minutes; once you can do that with no problems and no aches and pains, you can start running.
Galloway suggests 5- to 10-second run segments between 1-minute walks, to start.
"That way the body accommodates to the running motion and has that walk break to erase the stress and the fatigue," he said. "If the walk break is taken early enough, not only does it erase the fatigue in the muscle, but it erases the buildup of stress on those weak links that beginners tend to have more problems with: aches and pains."
He also said not to run more often than every other day for at least the first six months, because he believes you can get the same conditioning benefits as running every day but face a greatly reduced risk of injury.
"You have to realize that my whole mission today is to enjoy every single run and not get injured," he said.
O'Reilly shared some psychological advice for beginners.
"Definitely don't try to compare yourself to how other people are progressing or what other people are doing because there is always someone out there faster," he said. "... If you're out there moving, that's plenty good enough."
Meet Jeff
Galloway, who celebrates his 71st birthday today, will be in Lawrence for several free events this weekend:
An event for kids: Ready, Set, Olympics! 11 a.m. Friday, Lawrence Public Library, 707 Vermont St.
Community fun run/walk, 7 a.m. Saturday, kicking off at Ad Astra Running's new store location, 734 Massachusetts St. There will be 1-, 3- and 7-mile routes; beginners and experienced runners are welcome.
Meet and greet and book signing, 2 p.m. Saturday, Ad Astra's present location, 16 E. Eighth St.
Two more events include a three-hour running school Galloway will offer at the Lawrence Public Library on Saturday, and he will be the official starter of the Mass Street Mile Race on Sunday morning. Information about those events is available at runwalklawrence.com.
"If anyone's thinking about it, definitely come out this coming weekend and give the free group run a try," O'Reilly said.
Galloway would also encourage anyone who's interested to come out.
"It's one of those extremely positive experiences with really no downsides," he said. "... Right there in Lawrence is an opportunity to be with people that are your exercise peers; to be inspired by them, and to be able to enjoy the camaraderie and the friendships through this program."