Diabetics at risk for flu complications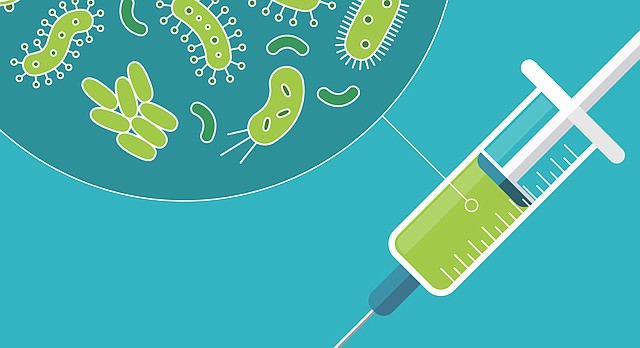 Tuesday, November 22, 2016
While most people recover from the flu after a few days, people with chronic health conditions, such as diabetes, are at greater risk of developing complications from the virus.
"For persons with diabetes, it's essential that they get a flu shot," says Dr. Mark Oertel, endocrinologist with Lawrence Endocrinology. "People with either type 1 or type 2 diabetes are at a higher risk than nondiabetics for serious complications from the flu. They are also three times more likely to be hospitalized for the flu."
The Centers for Disease Control and Prevention recommends a yearly flu vaccine for everyone 6 months of age and older. Flu shots are approved for use in people with diabetes, and they have a long, established safety record for diabetics. It takes about two weeks after vaccination for antibodies to develop in the body to protect against influenza.
Meet Dr. Mark Oertel
After recently completing a two-year fellowship in endocrinology at the University of Kansas Medical Center, Dr. Mark Oertel has returned to practice in Lawrence, joining Lawrence Endocrinology.
A lifelong Kansan and avid Jayhawk fan, he previously was an internist at Reed Medical Group. Oertel, who graduated from Pleasant Ridge High School in Easton, earned his bachelor's degree from the University of Kansas, where he majored in human biology and minored in chemistry. In 2010, he earned a medical degree from the KU School of Medicine. He completed his internal medicine residency in 2013 at the KU Medical Center.
The weakened immune systems of diabetics make them more vulnerable to viruses in general. Certain symptoms of the flu — loss of appetite, fever, fatigue, body aches — can also interfere with blood-sugar levels and may lead to further complications of their diabetic condition.
"When sick, a diabetic patient's blood glucose level is more likely to go up," Oertel said. "Or the patient may not feel like eating, which causes blood sugar to go down dramatically. There are special guidelines we share with our diabetic patients when they become sick so they can keep their blood sugar levels in control and feel more comfortable during illness."
These recommendations include:
• Continue to take diabetic medication or insulin as prescribed. Don't stop taking these medications/insulin even if you cannot eat.
• Test and record your blood glucose every four hours. If your blood glucose is lower than 60 mg/dL or remains over 250 mg/dL on two checks, contact your physician.
• Drink more water and try to eat as normally as possible. If you cannot eat, try soft foods and liquids containing the equal amount of carbohydrates that you usually consume.
• Weigh yourself every day, as losing weight during illness can be a sign of high blood glucose.
• Check your temperature every morning and evening, as fever may be a sign of infection.
People with type 1 or type 2 diabetes are also at increased risk of developing pneumonia because of the flu. Talk with your primary care physician or endocrinologist to determine which pneumococcal vaccination is best for you.
Lawrence Memorial Hospital offers comprehensive care for persons with endocrine disorders, such as diabetes. To learn more about Lawrence Endocrinology and Dr. Oertel, visit www.lmh.org/endocrinology.
— Amy Northrop is physician liaison manager at Lawrence Memorial Hospital, a major sponsor of WellCommons. She can be reached at amy.northrop@lmh.org.