Need for vaccines doesn't stop after childhood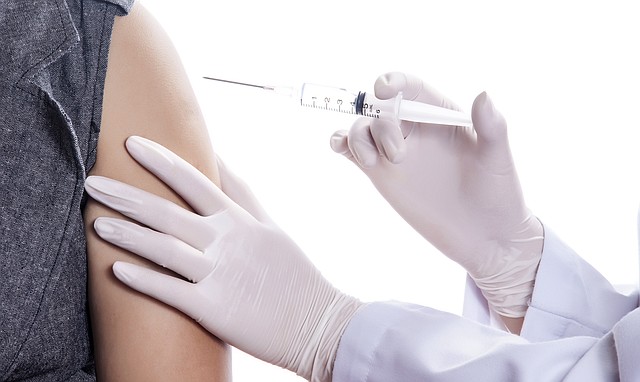 Many Americans are aware they may need immunizations to protect against diseases such as typhoid or cholera before traveling to some countries outside the United States.
But adults who stay put in the United States may not realize that the need for immunizations does not end when we outgrow childhood. Over the years, the number of vaccines and physicians' recommendations have changed significantly.
Dr. Eric Huerter, of Reed Medical Group MDVIP Affiliates, will speak about immunizations on Tuesday, Aug. 8, at Lawrence Memorial Hospital's next Senior Supper and Seminar.
"Short of having clean drinking water, vaccines do more to prevent infectious diseases than any other intervention," Huerter says.
It is always best to ask your health care provider what immunizations he or she recommends for you. Usually, the list depends on your age, medical history, occupation and immunization history. If you don't have a primary care provider, check with the local health department for information, or go to cdc.gov and search for "The Adult Vaccine Quiz," which can help you determine which vaccines you may need. Vaccines.gov also has information about immunizations for all ages.
"Adult vaccines are primarily aimed at preventing the devastating effects of diseases like influenza or pneumococcal pneumonia, as opposed to most childhood vaccines that have nearly eliminated some of those diseases like measles and polio," Huerter said.
It may take days or weeks for people to be fully immune after receiving a vaccination. It also is important to know that vaccinations may not always provide complete protection against a disease, but you'll likely have a much less serious illness if you are exposed. The Centers for Disease Control and Prevention says most vaccines convey 90 percent to 100 percent immunity.
Learn more
• Dr. Eric Huerter of Reed Medical Group MDVIP Affiliates will discuss "Immunizations for the Older Adult" at the Lawrence Memorial Hospital's Senior Supper and Seminar on Aug. 8. The seminar, which starts at 6 p.m., is free. Supper, which is served at 5 p.m., costs $5.50.
• Advance registration is required. To register, call LMH Connect Care at 785-505-5800 or send an email to connectcare@lmh.org.
• Please note that seating is limited and space may fill quickly.
Here's some information for healthy adults about common immunizations from the Centers for Disease Control:
• Influenza: Recommended for everyone older than 6 months. Because the flu virus changes over time and the vaccine usually provides protection for about six months, it is necessary to receive an annual flu shot — ideally September through November, but anytime during flu season is still advised. It is not true that having a flu shot gives you the flu. Some people may have mild side effects, such as fever or body aches, which usually subside within a day or two.
• Tetanus and Diphtheria: Both are serious diseases that still exist in our country and can lead to death. Most adults need a booster vaccination about every 10 years. A series of three shots is recommended for adults who have never received this vaccine. Some adults also may need a pertussis (whooping cough) vaccine along with the tetanus and diphtheria booster or series.
• Pneumococcal: Pneumococcal disease can lead to pneumonia, a leading cause of death in older adults. It's recommended all adults age 65 and older receive the two pneumococcal vaccines that protect against different strains of the bacteria.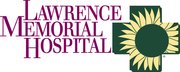 • Shingles (herpes zoster): Shingles, which is caused by the same virus that causes chicken pox, affects the nerves. More than 1 million people in the United States get shingles each year, and it's estimated that 1 in 3 people will get shingles in their lifetime. Even if you had chicken pox, the virus can become active again and cause shingles. People who get shingles often experience severe pain, burning and itching as well as a rash and fluid-filled blisters. Even after the rash disappears, the pain can linger, sometimes for months or years. The CDC recommended that people age 60 years and older receive this vaccine.
— Aynsley Anderson Sosinski, MA, RN, is community education coordinator at Lawrence Memorial Hospital, which is a major sponsor of WellCommons. She is a Mayo Clinic Certified Wellness Coach. She can be reached at aynsley.anderson@lmh.org.