Palliative care aims to boost quality of life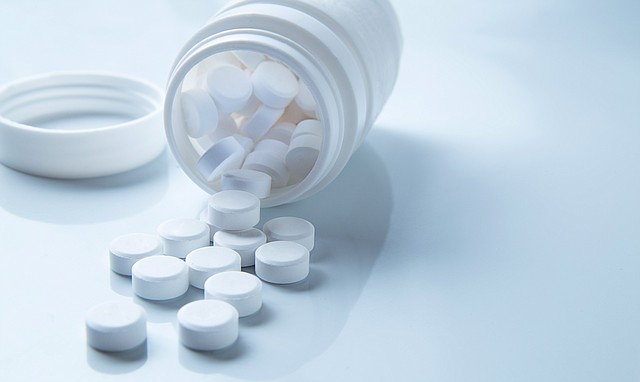 There are two moments that occur only once in a person's life: birth and death.
With the arrival of a new little one, much careful planning takes place before the big moment. New parents attend classes, create a birth plan and make informed decisions about the interventions both mom and baby might receive during delivery.
But people often don't have an opportunity to consider what they want their care to look like up to the moment they take their final breath. Unfortunately, we have come to view death as medical failure rather than the natural part of life that it is. Because of that, we risk providing potentially ineffective — and at times potentially harmful — medical interventions that may not match a person's goals. After all, action implies hope.
Palliative care is the medical specialty that focuses on improving the quality of life for people who face advanced illness. Often when I introduce myself as the palliative care nurse practitioner, I am met with wide eyes because a patient and their family suddenly fear death is near. Likewise, many physicians and nurses have a difficult time integrating palliative care for a patient who is still receiving "aggressive" care. There is much confusion and misconception about the difference between palliative care and hospice.
Although it is true that both specialties focus on quality of life and symptom management, hospice is intended for people who have a terminal condition and are within the last six months of their lives.
Palliative care, on the other hand, is appropriate for anyone who faces a chronic, life-limiting illness, such as chronic obstructive pulmonary disease, congestive heart failure, end-stage renal disease, dementia or metastatic cancer. Palliative care makes sense at any stage of these diseases and, preferably, at the time a patient is diagnosed.
Dr. Richard Sosinski is a colleague of mine on the LMH palliative care team, along with a nurse, the hospital's chaplain and social workers. He said that when hospice care was new to the United States, a lot of education was needed to help patients and their families understand what it meant and how hospice could be beneficial.
Check it out
• Join nurse practitioner Janelle Williamson of the palliative care team at Lawrence Memorial Hospital for a free discussion on "Before You Check Out: Palliative vs. Hospice Care" at 7 p.m. Sept. 21 in the Lawrence Public Library auditorium, 707 Vermont St.
• Before the discussion, the 2017 Academy Award-nominated short documentary "Extremis" will be shown. The 24-minute film follows doctors, patients and families as they navigate end-of-life decisions.
"Palliative care is going through the same growth phase," said Sosinski, who is board-certified in palliative care and is medical director of Douglas County Hospice. "A useful distinction between hospice care and palliative care is: The decision to turn to hospice care is based on a terminal prognosis, while palliative care is based on whether a patient has a complicated disease or diseases."
There is no evidence that people who receive palliative care die earlier than those who don't. In fact, the opposite is true. Several studies have shown that patients with advanced cancer who received palliative care with traditional therapy lived longer than patients who received traditional therapy without palliative care support.
Palliative care support provides many benefits by:
• Helping patients and families understand their overall medical condition. I always ask patients to tell me what their understanding of their diagnosis is. For example, if a patient recently was diagnosed with cancer, do they know whether they are in a terminal or a curable situation?
• Facilitating discussions about what to anticipate as a disease progresses. Dementia is an often-misunderstood disease. Most people don't realize it is a terminal condition, so they don't know what to expect. I help them learn what to be looking for.
• Identifying psychosocial and spiritual issues that may be contributing to a diminished quality of life. Complicated diseases can affect the way a family functions. There can be role reversals: Mom becomes the dependent child-like person, and the adult child steps into more of a parenting role.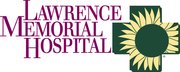 • Managing uncomfortable symptoms, such as shortness of breath, pain, nausea and vomiting or depression.
• Facilitating advanced-care planning. We review our patients' preferences for resuscitation, and we assist them as they complete a living will.
• Helping patients and families identify their goals and what is most important to them. Many people tell me that as long as they can have meaningful interactions and can communicate with their loved ones, their life is worth living. I help them think about and talk about where the lines are.
People with serious illness don't see themselves as dying. Rather, they see themselves as trying to live as well as they possibly can. Palliative care hopes to help each person do that.
— Janelle Williamson, NP-C, ACHPN, is palliative care nurse practitioner at Lawrence Memorial Hospital, which is a major sponsor of WellCommons. She can be reached at janelle.williamson@lmh.org.