Keep your heart healthy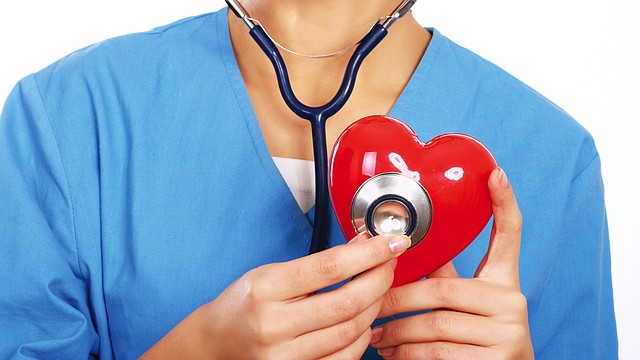 Tuesday, February 14, 2017
Most likely, all of us have been affected at some point in our lives by heart disease, also known as cardiovascular disease. If not through a personal experience, then likely by the experience of a friend or loved one.
Heart disease is the leading cause of death in the United States for both men and women, and causes one in three deaths each year. Every year, about 1.5 million Americans have a heart attack or stroke.
You can reduce your chance of developing a cardiovascular disease by knowing your risk factors and modifying those you can. Risk factors are traits or lifestyle habits that increase your risk of developing a disease.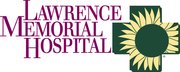 Many of the same factors that increase the risk for a heart attack also raise the risk of a stroke and other related cardiovascular diseases. The more risk factors one has, the higher the chance of having a heart attack or stroke.
The risk factors that one can't change include advancing age, gender, race or ethnic group, family medical history and our own previous history of a heart attack or stroke.
Risk factors and behaviors that we often can change to reduce our cardiovascular disease risk include:
• High blood pressure
• Using tobacco
• High blood cholesterol
• Being overweight or obese
• Being physically inactive
• Eating an unhealthy diet
• Poorly managed diabetes
• Unhealthy responses to stress
• Excessive alcohol use
• Using risky nonprescribed drugs
Keeping your heart in a healthy state involves several strategies including eating a healthy diet, exercising regularly, not smoking, maintaining a healthy weight, and keeping your heart numbers within healthy ranges.
For more information on each of these strategies and to take an inventory of your personal risk score, visit the American Heart Association website, heart.org.
Knowing your numbers and assessing your heart disease risk are important steps to take in preventing heart problems or getting treatment as early as possible. It is important to see your health care provider regularly and discuss how often you should have testing for hypertension, high cholesterol and diabetes, as well as what your target goal numbers should be. Always follow your provider's recommendations regarding how to get and keep your numbers within a healthy range.
Programs available
Lawrence Memorial Hospital offers several programs for the community to provide education and screenings about cardiovascular disease.
Cardiovascular Specialists of Lawrence offers a "Take Heart" screening to help assess and manage heart health. There are two heart risk assessment options to identify individual risk factors for heart disease. Both options include lab work, body measurements, educational materials, nutrition and exercise recommendations, as well as a private consultation with a health provider from Cardiovascular Specialists.
There is a fee for the heart risk assessment and no referral is required. To schedule a heart risk assessment, call 785-505-3636 or go online to lmh.org/takeheart. After your assessment, results are reported to your primary care provider.
You also learn some of your numbers and more about cardiovascular disease diagnosis, treatment and prevention by attending the annual LMH Healthy Hearts Fair on Saturday, Feb. 18, at Lawrence Memorial Hospital.
A full lipid (cholesterol) profile screening is available for $25 from 7:30 to 10 a.m. An overnight fast is required for the blood work. In addition, there will be several exhibits about cardiovascular disease diagnosis, treatment and prevention, and several free screenings including finger stick blood sugar, body mass index, body fat, heart attack and stroke risk surveys and blood pressure.
Another LMH community program this month that focuses on heart disease prevention is "How to Have and Keep a Healthy Heart" on Feb. 22 from 6:30 to 7:30 p.m. This program will cover information about risk factors, nutrition, exercise and other lifestyle management strategies to keep your heart healthy. The signs of heart attack and stroke will be reviewed. Advance registration due to limited space is requested. Enroll at lmh.org/events or call LMH Connect Care at 785-505-5800. There is a $5 person fee for this program.
In addition, watch for upcoming community programs on smoking cessation, prediabetes, finger stick cholesterol and glucose screenings (offered monthly for a fee), wellness works, stress mastery and more.
— Aynsley Anderson Sosinski, MA, RN, is community education coordinator at Lawrence Memorial Hospital. She is a Mayo Clinic Certified Wellness Coach. She can be reached at aynsley.anderson@lmh.org.