Pneumonia vaccine an important defense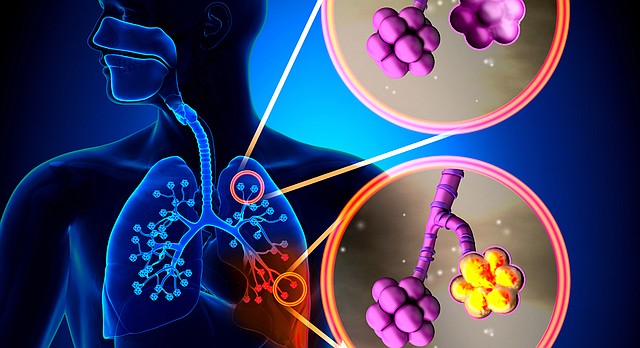 Each year in the United States, pneumococcal disease kills thousands of adults — giving it the notorious distinction of being one of the top 10 leading causes of death. However, most pneumococcal infections can be prevented through vaccination.
Pneumonia is an inflammation of the lungs that can be caused by bacteria, viruses, fungi or other organisms. As fluid accumulates in the lung, blood flow is reduced in the area and oxygen levels are decreased throughout other parts of the body. This can quickly escalate to life-threatening complications such as low blood pressure, kidney failure or blood infection.
Meet Dr. Schmidt
LaDona Schmidt, MD, recently joined Total Family Care in Lawrence. As a board-certified family medicine physician with more than 25 years' experience, Dr. Schmidt is dedicated to providing personalized care for patients of all ages. Originally from Hays, Kansas, she earned her medical degree from American University of the Caribbean School of Medicine in 1990 and completed her residency at Smoky Hills Family Medicine in Salina. Total Family Care offers comprehensive primary care for the whole family. To learn more about Total Family Care and Dr. Schmidt, visit www.lmh.org/totalfamilycare.
Symptoms can vary from person to person and from mild to severe. However, sudden changes in breathing, such as shortness of breath, labored breathing or chest pain when breathing or coughing, are typical warning signs that require immediate medical attention.
Typically, pneumonia develops after another illness, like a cold or the flu, has weakened a person's immune system. It also commonly strikes people currently in the hospital, living in a long-term care facility, with chronic medical conditions like diabetes, or who are over the age of 65. Since their body's natural resistance is low, their immune system is more susceptible to pneumococcal infection and its complications.

"Your best defense is to get the pneumonia shot," said LaDona Schmidt, a primary care physician with Total Family Care. "Pneumococcal illness can cause severe health problems, including death. With new strains of the bacteria becoming resistant to antibiotics, vaccination has become increasingly necessary."
There are two pneumococcal vaccines recommended for adults. Talk with your health provider about your health history to determine which vaccine is best for you. Also discuss if you need to update your vaccination history. Immunizations generally recommended for seniors include:
• Influenza (yearly)
• Shingles
• Diphtheria
• Tetanus
• Whooping Cough/Pertussis
• Pneumococcal disease
"Of course you should also do other things to protect you from pneumonia," said Dr. Schmidt. "Get a flu shot; wash your hands frequently; quit smoking; eat a nutritious, well-balanced diet; and avoid contact as much as possible with people who have colds, the flu, or other infections."
— Amy Northrop is physician liaison manager at Lawrence Memorial Hospital, a major sponsor of WellCommons. She can be reached at amy.northrop@lmh.org.