RSV — the common cold that isn't
Tuesday, January 17, 2017
When it begins — the cough, runny nose, and possibly fever — it seems reasonable to think that your child has the common cold to which everyone is prone at this time of year. However, for some children, especially infants, those symptoms can be the early indications of a more serious virus — respiratory syncytial virus, or RSV.
"RSV is the most common virus that causes respiratory tract infections in infants and young children," said Christina Peacock, MD, Medical Director of the Pediatric Hospitalist program at Lawrence Memorial Hospital. "Although every child will be infected with RSV most likely by age two, certain infants and children may have difficulty fighting an infection like RSV or are more likely to be hospitalized for RSV."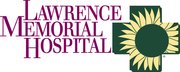 The virus is highly contagious and typically peaks during the winter months. It spreads from person to person by touch, contact with an infected surface or through the air from coughs and sneezes.
Infants and children most susceptible to the virus include:
• Premature babies
• Infants younger than 6 months old
• Children under the age of 1 who have an underlying health condition related to heart or lung conditions
• Children with a weakened immune system
• Children in a child care center, in-home child care program, or who have a sibling in one of these settings.
Most cases of RSV are not life-threatening. Parents should contact their primary care physician if they notice noisy breathing or a wheezing-like, high-pitched noise when the child exhales. A severe, dry cough and/or a decrease in appetite or activity level may also signal a more serious illness. Seek immediate medical attention if your child experiences difficulty breathing, noticeably draws in his or her chest muscles to breathe or has short, shallow, rapid breaths.
At this time, there is not a vaccine for RSV. However, numerous precautions can be taken to help prevent the spread of the infection.
"Good hand washing is always important, and it's easily one of the best methods of prevention against RSV," Peacock said. "But it's equally important to limit the exposure of an infant or child to anyone else who may be ill. This is particularly important for infants and any baby during the first two months of life."
Peacock also suggested extra cleaning of countertops, toys and other "high-touch" items when someone is sick. A virus can live on a surface for several hours.
The Pediatric Hospitalist Program at LMH began in October. It provides inpatient pediatric specialty care for patients close to home. Peacock, and her partner, Chris Koster, MD, work together with the patient's primary care physician to deliver well-coordinated, inpatient care for newborns through age 18. To learn more about Peacock or Koster, visit www.lmh.org/providers.
­— Amy Northrop is physician liaison manager at Lawrence Memorial Hospital, a major sponsor of WellCommons. She can be reached at amy.northrop@lmh.org.