6 tips for avoiding winter doldrums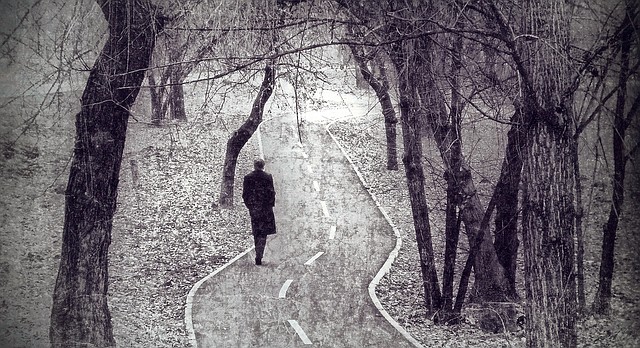 Tuesday, January 31, 2017
We are almost halfway through winter and even though the predicted weather the rest of this week looks quite spring-like, it is likely that we have probably not seen the last of Old Man Winter. Here are a few tips to help you get through the remainder of the winter season as healthy and happy as possible.
Catch up on sleep. With less daylight than in summer months, winter is a great time to make sure you are getting adequate sleep. The National Sleep Foundation recommends seven to nine hours of sleep each night for adults. Many adults do not get this amount.
Get some light. Seasonal depression, also known as the winter "blues," seasonal affective disorder or SAD, affects about 5 percent of the population, typically in the later fall and winter months. There are several effective treatments for this disorder. One is light therapy. Replacing the diminished sunshine of this season with daily exposure to bright, artificial light often relieves the symptoms of SAD. Most light boxes filter out the ultraviolet rays of the sun and require about 20-60 minutes of exposure for benefit.
Some online resources
• National Sleep Foundation: sleepfoundation.org
• Go to Lawrence.lib.ks.us and search "light reading" for the dates, times and locations when light therapy service is available. The National Institute of Mental Health has more information about SAD at nimh.nlm.gov.
• For more information on handwashing and preventing illness, go to cdc.gov.
• Choosemyplate.gov has helpful nutrition information, while fruitsandveggiesmorematters.org has creative recipes for many fruits and vegetables.
• For more on the benefits of keeping your mind challenged, go to nlm.nih.gov.
• The Lawrence Laboratory offers classes and also maintains a calendar of many other local class offerings. Go to lawrencelab.com.
• For "couch potato" exercises, visit cdc.gov.
The Lawrence Public Library is currently featuring several light boxes throughout the library. Pick up a book and sit in front of the light. Even if you don't have seasonal affective disorder, getting additional light exposure by being outside in the winter if you can is beneficial to health.
Wash your hands (a lot). At this time of year, germs often abound. Proper and thorough hand washing is one of the best ways to prevent illness. It is also not too late to get a flu shot if you missed getting one.
Eat lots of fruits and vegetables. Most of these (especially the dark and brightly colored ones) contain lots of key vitamins and minerals, important to strengthening the immune system. The latter is another important tool to help keep you healthy.
Sharpen your mind. Watch less television and aim to spend 30 minutes a day doing something to improve your mind or reduce your stress. Read a book; listen to music; attend an educational lecture; learn to meditate; take a stress-management class; learn another language; or work on other proven techniques to reduce and manage the stress in your life. Many organizations in our area offer classes. Check out the KU Osher Lifelong Learning Institute, the Lawrence Arts Center, Lawrence Parks and Recreation, the Lawrence Public Library and Lawrence Memorial Hospital.
Get off the couch. In addition to keeping your mind fit, plan to spend at least 30 minutes each day doing something to improve your physical fitness. Go for a walk (there are indoor options if you can't walk outdoors); take a yoga or other fitness class; exercise with a fitness video or an online fitness class; or use small weights or resistance bands to do some simple and easy strength training exercises during TV commercials.
Free program can help
Winter is a great time to challenge yourself and improve your health and wellness. Consider enrolling in the free LMH Drive Away the Winter Doldrums program. It's a free, do-on-your-own program that begins Feb. 6 and ends March 19. Participants must complete a minimum of six weekly challenges (sent by email to you on Monday of each week). These challenges include health screenings, fitness tips, nutrition information and setting personal wellness goals. Successful participants will receive a small wellness-related incentive at the end of the program. Enrollment deadline is noon Friday, Feb. 3. To enroll, go to lmh.org/events or contact Aynsley Anderson Sosinski at 785-505-3066 or at aynsley.anderson@lmh.org.
— Aynsley Anderson Sosinski, MA, RN, is Community Education Coordinator at Lawrence Memorial Hospital. She is a Mayo Clinic Certified Wellness Coach. She can be reached at aynsley.anderson@lmh.org.