Keep watch over kids at the pool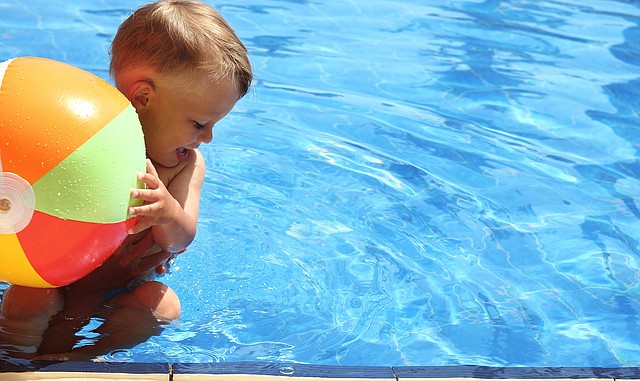 A swimming pool is one of those perfect places to be this time of year. It can be a cool and relaxing respite from the summer's heat.
But a Lawrence Memorial Hospital emergency medicine physician urges parents who accompany their children to the pool never to relax. It's important, Dr. Caleb Trent says, for parents to always, always watch their children when they are in or near a swimming pool.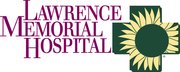 During a recent 10-day period, Trent and his colleagues in the LMH Emergency Department treated two young children who were victims of near-drownings. One was 3 years old. The other was an 18-month-old.
After a few hours of observation, Trent cleared the children to go home. As sobering as those two cases were, Trent suspects other area children have had near misses this summer, but didn't have lingering effects that would necessitate a visit to the hospital.
"Anyone who experiences any symptoms after being underwater — cough, foam at your nose or mouth, shortness of breath, not being yourself, listlessness — should be seen immediately," Trent says.
Children don't have to inhale much water into their lungs — only 2 tablespoons for a 3-year-old — for the results to be disastrous. That amount of water can disrupt a child's lungs' ability to process oxygen and other gases. In those cases, things can tumble out of control quickly.
"You can have minimal symptoms with rapid deterioration," Trent said.
Each year, nearly 800 children in the United States drown, and two-thirds of those drownings occur during May, June, July and August, according to Safe Kids Worldwide. Children's risk of drowning varies by their age, the organization says, noting that more than half of all children who drown are 4 years old or younger. According to Safe Kids Worldwide:
• Children younger than 1 are more likely to drown at home — in a bathtub, for example.
• Children who are 1 to 4 years old are more likely to drown in a pool.
• Youths 5 to 17 years old are more likely to drown in natural water — in a lake or river, for example.
The Safe Kids organization offers these facts about drowning:
• Drowning is silent. Don't expect you'll be able to hear that your child is in trouble. There can be very little splashing, waving or screaming.
• Drowning is quick. Once a child begins to struggle, you may have less than a minute to react.
• Watching your child is your responsibility, not a lifeguard's. A lifeguard's job is to enforce rules, scan, rescue and resuscitate.
• Swim lessons are essential, but a review of children who drowned in a pool revealed that 47 percent of 10- to 17-year-olds reportedly knew how to swim.
During the past five years, no young fatal drowning victims were seen at the LMH Emergency Department. Since 2012, one or two children were treated annually — except last year, when five children received treatment. So far this year, five children have been in the Emergency Department after a nonfatal drowning.
Trent, who is the father of five children, understands that it's tough to watch children at all times. Kids are active and curious. Life is busy, and distractions are seemingly everywhere.
"Parents will tell us, 'I just turned my head for a second,'" he said. "But we must be ever-vigilant. We really have to pay attention."
— Caroline Trowbridge is marketing communications manager for Lawrence Memorial Hospital, which is a major sponsor of WellCommons. She can be reached at caroline.trowbridge@lmh.org.