Tools for a better life: Help available for managing chronic health conditions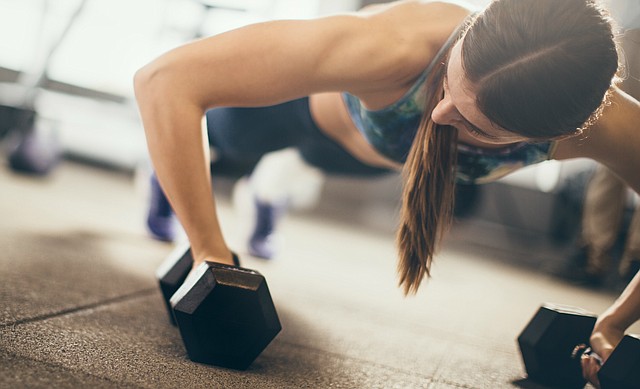 A six-week series of workshops designed for people who are managing one or more chronic health conditions starts Thursday.
The free workshop, called Tools for Better Health, is sponsored by Lawrence Memorial Hospital and Lawrence-Douglas County Health Department. Each class is 2.5 hours long and will focus on managing chronic conditions, such as arthritis, asthma, high blood pressure, pre-diabetes or diabetes, high cholesterol, heart disease and chronic pain. The classes also are open to family members and caregivers.
The workshop will provide tools to help:
• Setting goals
• Exercising
• Communicating better
• Making food choices
• Managing emotions and stress
• Problem-solving
• Managing symptoms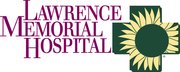 Better managing a chronic disease is important to living a better life, said Stacey Laughrey, outpatient care navigator at LMH. And people with chronic health conditions often are offered lots of information about what they should — or shouldn't — be doing for their health, she said.
"What I love about these workshops is rather than focusing on what to do, they focus instead on how to accomplish those things that are important to you," Laughrey said. "It's not always easy to make those changes that we know we should make. And often it's even harder to make those changes stick. That is what these workshops really get down to: how to set goals, how to establish healthier habits and, most importantly, once you've started, how to stick with them."
Registration information
Tools for Better Health will be held from 2-4:30 p.m. Thursdays through July 27 at Genesis Health Club-South, 5200 Clinton Parkway. To register, visit www.lmh.org/tools, or call 785-505-5800.
Another workshop, which is for people with diabetes, also begins on Thursday. To enroll in that series, which will be at the Lawrence Public Library, call 785-273-2552, extension 358.
For additional details about these workshops, contact Stacey Laughrey, outpatient care navigator at Lawrence Memorial Hospital, at Stacey.Laughrey@lmh.org or 785-505-6259.
In addition, participants will help one another solve problems they encounter as they create and carry out their self-management programs.
"We want people to be as successful as possible, and we know that there will be obstacles to overcome," Laughrey said. "But we don't want those obstacles to permanently deter anyone from managing their health."
The workshop's weekly sessions are limited to small groups, so they are interactive, rather than a series of lectures.
Many, many people are living with chronic health conditions. According to the Centers for Disease Control and Prevention, about half of all adults in the United States — 117 million people — had one or more chronic health conditions in 2012. And 25 percent of U.S. adults had two or more chronic health conditions that year.
In Kansas during 2012, a total of 24 percent of adults were living with arthritis; more than 9 percent had diabetes; 6.5 percent were living with cancer; 6 percent had chronic obstructive pulmonary disease; 4.5 percent had heart disease; 2.9 percent had had stroke; and 2 percent had kidney disease.
At the Tools for Better Health workshop, no medical advice will be given, Laughrey said. However, participants will learn practical ways to deal with pain and fatigue; explore nutrition and exercise options; understand treatment choices; and learn how to better talk about their health with physicians and family members. The program, which was developed by researchers at the Stanford University Patient Education Research Center, is open to people with any type of chronic health condition.
All workshop participants also will be eligible for one month of free privileges at Genesis Health Club.
— Caroline Trowbridge is marketing communications manager for LMH. She can be reached at caroline.trowbridge@lmh.org.