What do you know about strokes?
Fast action key to reducing level of potential disability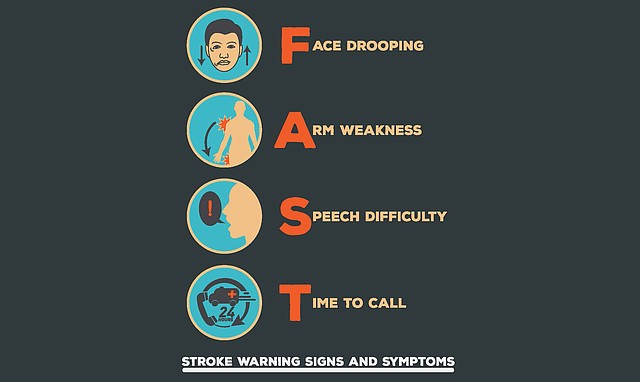 With more than 795,000 strokes occurring every year in the United States, it is important to understand how to prevent strokes and how to react if one occurs.
May is Better Hearing and Speech Month — a perfect time for Lawrence residents to become stroke savvy. Consider adopting preventive lifestyle habits, know the warning signs, and understand the treatment options available if a stroke occurs.
Although strokes are more common in older adults, they can affect anyone. In fact, strokes are trending upward among younger Americans. A recent study showed that the rate of stroke increased by: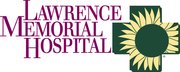 • 147 percent in people ages 35 to 39.
• 101 percent in people ages 40 to 45.
• 68 percent in people ages 45 to 49.
• 23 percent in people ages 50 to 54.
Although not all strokes are preventable, certain lifestyle habits can reduce a person's risk of having a stroke. Factors that work in a person's favor include maintaining a healthy diet and low cholesterol, exercising regularly, limiting alcohol consumption and refraining from smoking.
For someone who has suffered a stroke, time is brain. That means it's important to know how to identify whether you or someone you are with has had a stroke — and then act quickly. According to the Centers for Disease Control and Prevention, only 38 percent of respondents to a survey were aware of all major symptoms and knew to call 911 when someone was having a stroke. Patients who arrive at the emergency room within three hours of onset of their first symptoms often have less disability three months after a stroke than those who receive delayed care, according to the CDC.
Lawrence Memorial Hospital is recognized by The Joint Commission as an Advanced Primary Stroke Center. Through this certification, LMH is nationally recognized as a center of excellence for stroke care. The American Heart Association/American Stroke Association (AHA/ASA) last week notified LMH it has earned the "Get With The Guidelines® Stroke SilverPlus" achievement award. LMH also qualified to be recognized as a recipient of the AHA/ASA's Target: Stroke Elite Plus Honor Roll Award. According the AHA/ASA, LMH's commitment to following the most up-to-date treatment guidelines means stroke patients have better survival rates and lower risks of suffering more strokes. With a Primary Stroke Center at LMH, patients in and around Lawrence can rest assured the best stroke treatment available is provided right here in their own community.
Among the most common signs that someone has had a stroke are a smile that droops on one side; weakness in one arm; and slurred or strange speech.
Of the more than 750,000 Americans who suffer strokes annually in the U.S., more than 130,000 die. For people who survive a stroke, quality of life is an important issue. In addition to affecting physical abilities such as walking, getting dressed and bathing independently, a stroke can severely impair a person's capacity to communicate.
Soon after a stroke, physicians and other health care professionals often outline a rehabilitation plan that includes several types of prescribed therapies — including physical, occupational and, of course, speech.
"A person's ability to communicate is the foundation of just about everything they do, and every interaction they have," said Trena Triplett, a speech-language pathologist with LMH Therapy Services.
"Beyond just having their basic needs met, the degree to which communication skills are restored affects stroke survivors' social interactions and relationships, employment status and success, and overall satisfaction and participation in life. Seeking treatment from a speech-language pathologist can make a transformative difference in helping people enjoy a fulfilling post-stroke life."
If you or a loved one has had a stroke, join Lawrence Memorial Hospital in sharing experiences and ideas about life changes brought on by stroke. Monthly support group meetings often include informal presentations about treatments and services available for stroke survivors and their loved ones. Meetings are at 4 p.m. on the third Tuesday in the lower level of the hospital. Patients, friends and family are welcome. For more information, call LMH Therapy Services at 785-505-2712.
One of the most common communication challenges that follows a stroke is aphasia, a disorder that affects a person's ability to understand or produce language. Between 25 percent and 40 percent of stroke survivors acquire aphasia. Other communication difficulties include slurred speech that's due to weak muscles and difficulty in programming muscles for speech.
In addition to these challenges, speech-language pathologists help stroke survivors with cognitive challenges following a stroke — which may include memory and problem-solving skills — as well as swallowing problems that result from weakness or incoordination of muscles in the mouth and throat.
"During Better Hearing and Speech Month, we want stroke survivors and their loved ones to know that speech-language pathologists are here to help," Triplett added. "We offer a range of therapeutic services to meet the challenging needs of these individuals."
— Caroline Trowbridge is the marketing and communications manager for Lawrence Memorial Hospital.