It's important to be flexible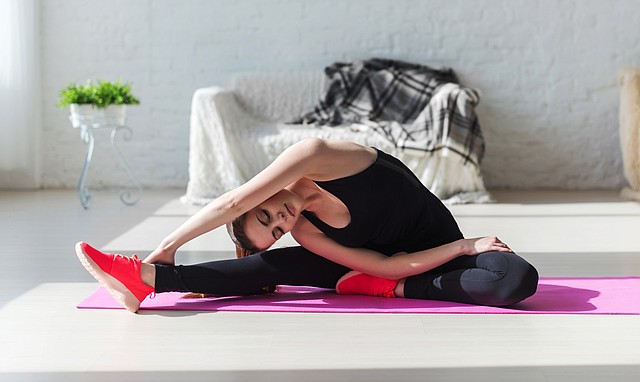 As we get older, it sometimes becomes more challenging to do things like bending over to pick up the newspaper from the driveway or reaching up to retrieve something from a kitchen cabinet. Being flexible enough to continue to engage in daily tasks such as these is important to maintain your independence and quality of life.
In addition to independence, Adam Rolf, a physical therapist who is LMH's Sports Care rehab manager, notes that better flexibility decreases your risk for injury and allows your body to move more easily and efficiently.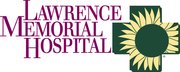 Regular exercise and physical activity of all kinds are important to everyone's physical and mental health. According to the Centers for Disease Control (cdc.gov), healthy adults, including those over age 65, should aim for a minimum of 150 minutes a week of moderate intensity cardiovascular activity such as brisk walking, cycling or swimming. Ideally, we all should complete 300 minutes a week. In addition, all adults should try to engage in at least two sessions a week of muscle strengthening activities and exercises that target major muscle groups such as legs, hips, the back, abdomen, chest, shoulders and arms.
In addition to aerobic and strengthening exercises, we also need to include exercises for flexibility and balance, especially as we get older. Vic White, exercise physiologist with LMH Therapy Services and coordinator of the LMH Fit for Life Program, says that flexibility is the most frequent missing component of an exercise routine. He notes that maintaining muscle and tendon flexibility helps to enhance overall functional movement and positive joint range of motion, which can help alleviate the stiffness and pain with movement that often comes with aging.
Summer Spray 5K
It's time to sign up for Lawrence Memorial Hospital Endowment Association's annual Summer Spray 5K run/walk series.
Register for one, two or all three at www.lmhendowment.org/summerspray. The 5Ks are set for:
• June 10 in Eudora
• June 24 in Baldwin City
• July 15 in Tonganoxie
Each 5K course is USATF-certified, and the races will be chip-timed.
Half of the proceeds from each run/walk will return to the three host communities through wellness grants. The other half will finance health and wellness programs at Lawrence Memorial Hospital, your partner for lifelong health.
Stretching exercises and activities often are the best way to maintain flexibility, although usually will not improve endurance or strength. Different types of stretching exercises will produce various results in how you move and perform.
It is important to consult a certified exercise professional to learn about the kinds of stretching exercises that are appropriate for you -- and how to perform them correctly. The LMH Fit for Life program offers adults an opportunity to exercise independently or with a volunteer assistant in LMH Therapy facilities for a nominal fee. A professional orientation to exercises and equipment is provided. For more information about the Fit for Life program, call 785-505-2712.
The best time to do flexibility exercises is when your muscles are already warm so they can stretch further without tightness or pain. If you're only doing stretching exercises, do a few minutes of easy walking first, to warm up your muscles. If you're doing endurance or strength exercises, stretch after, not before.
Yoga, Pilates and Tai Chi are all wonderful exercise activities that incorporate stretching, strength training, as well as balance.
LMH Therapy Services offers several levels of Tai Chi, especially targeted to older adults who want to reduce pain and increase strength, balance and coordination. For more information, call 785-505-5840 or go to lmh.org/wellness/fit-for-life to enroll.
Another good resource for flexibility or stretching exercise classes is the Lawrence Parks and Recreation Department. Enrollment is currently open now for late-spring classes. Enroll online at lprd.org or in person at any of the Lawrence Parks and Recreation facilities.
In addition, the National Institutes of Aging offers a free book and DVD that have recommended exercises — including stretching — for older adults. To obtain a copy, visit go4life.nia.nih.gov or call 800-222-2225.
— Aynsley Anderson Sosinski, MA, RN, is community education coordinator at Lawrence Memorial Hospital. She is a Mayo Clinic Certified Wellness Coach. She can be reached at aynsley.anderson@lmh.org.