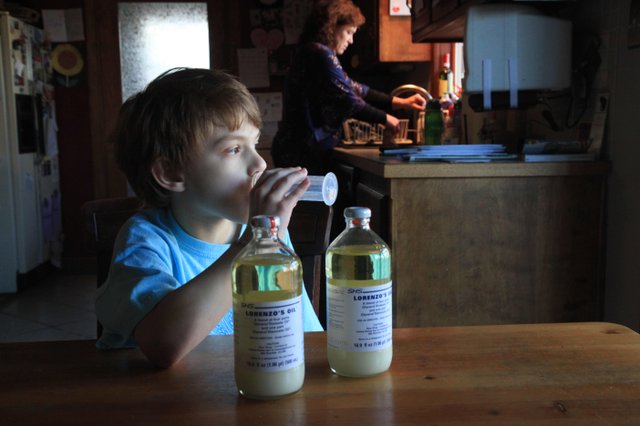 Eight-year-old Matthew Reimer takes a dose of Lorenzo's Oil on Friday, Feb. 24, 2012, as his mother, Emily, prepares a snack in the background. Matthew was diagnosed with a rare, complex genetic disorder called X-Linked Childhood Adrenoleukodystrophy last year. He takes the oil as part of a study at Kennedy Krieger Institute in Baltimore. The oil has been shown to slow progression of the disease.
Stories this photo appears in:
In Matthewland, a Slinky-shaped planet inside the universe's smallest galaxy, Scrogs swim and Squics sting. Bhrams use their specialized mini-arms to cut into trees for food, and Tiaills flaunt their many curly tails. Matt Reimer's imagination, as one adult friend describes it, is boundless. His 9-year-old body, however healthy it may appear on the outside, is not.