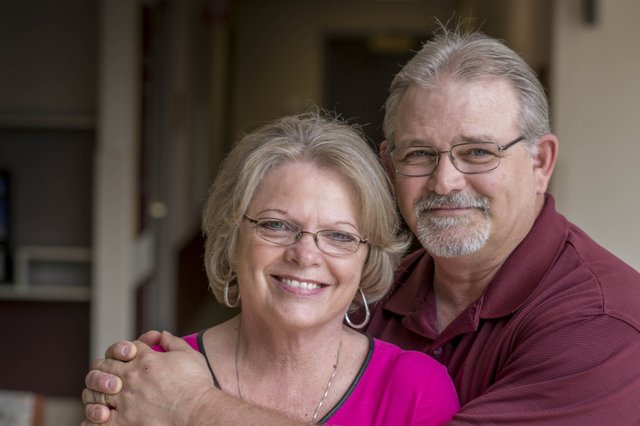 Mary Higgins and her husband, Mike, worked together as a team throughout her treatment for non-Hodgkin's lymphoma. Mike spent his time and energy researching the best treatment methods for Higgins.
Stories this photo appears in:
At the time of her diagnosis, Mary Higgins was a mother of two young children and a working mom with a career at Hallmark Cards. It wasn't until she noticed a knot in her groin area that her journey battling non-Hodgkin's lymphoma began.