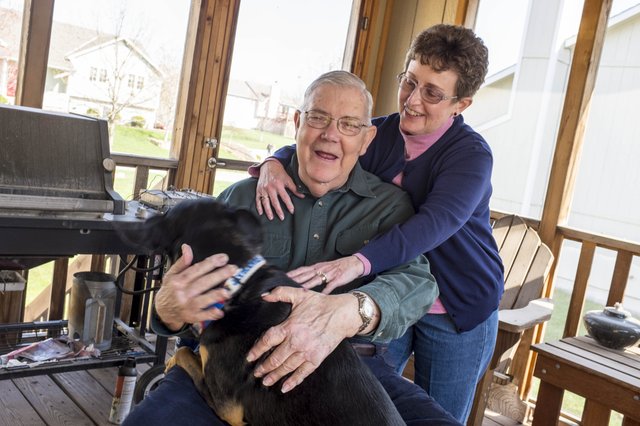 In 2008, Harold Lake and his wife, Mary, moved from Arkansas City to Lawrence to continue his treatment for non-Hodgkin's lymphoma and to keep a promise he made to Mary, who had lived in Lawrence before they were married. Harold Lake was diagnosed with non-Hodgkin's lymphoma in 2007. Harold, Mary and their dog, Phog Allen, are pictured at their home in Lawrence.
Stories this photo appears in:
As we sit down in the home Harold and Mary Lake have shared since moving back to Lawrence in 2008 — a move the couple agree saved Harold's life — Lake shares his journey from diagnosis to remission of non-Hodgkin's lymphoma.