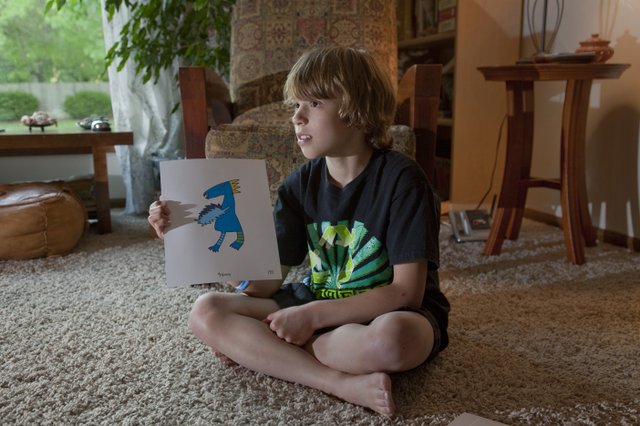 Matt Reimer, 9, holds a color print of one of the imaginary creatures he's drawn to inhabit a make-believe planet he calls Matthewland. Prints of Matt's creatures will be for sale along with national and local artists' work at an upcoming event hoped to raise money to research a cure for Matt and other boys with a rare genetic disorder called X-linked adrenoleukodystrophy.
Stories this photo appears in:
In Matthewland, a Slinky-shaped planet inside the universe's smallest galaxy, Scrogs swim and Squics sting. Bhrams use their specialized mini-arms to cut into trees for food, and Tiaills flaunt their many curly tails. Matt Reimer's imagination, as one adult friend describes it, is boundless. His 9-year-old body, however healthy it may appear on the outside, is not.