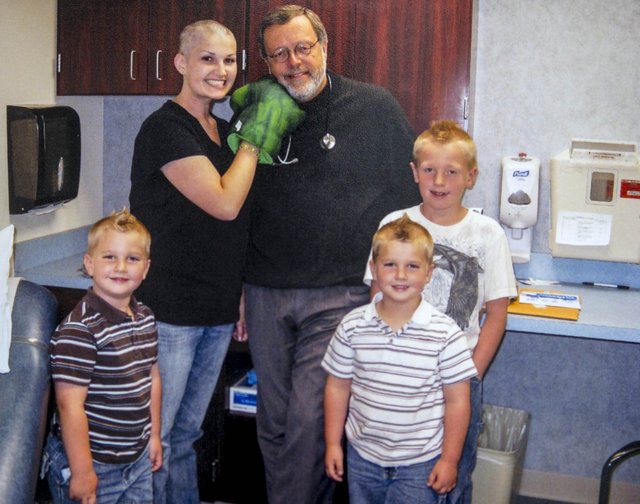 Morgan Miller and her three sons — Trenton, Derek and Matthew — share mid-treatment fun with Dr. Matthew Stein. "You know the medicine is doing its job," she said. "You're just happy."

Stories this photo appears in:
Morgan Miller simply didn't know what to think after her cancer diagnosis. "I mean, at 24? Who gets cancer at 24?" The answer comes from a boy seated across the table, his face buried in a Kindle Fire. "Anyone," 9-year-old Trenton calmly tells his mother, drawing a nod from his twin brother, Derek.