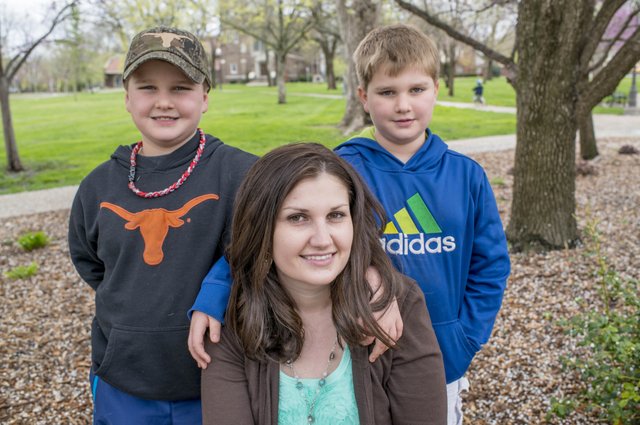 Morgan Miller never expected to have cancer at 24. The stay-at-home mom was looking forward to finishing her nursing degree when she was diagnosed with non-Hodgkin's lymphoma in 2009. Now a nurse at a medical practice in Lawrence, Miller says cancer has helped her relate to patients: "I'm more patient now." Miller is pictured with her 9-year-old twin sons, Derek, left, and Trenton.
Stories this photo appears in:
Morgan Miller simply didn't know what to think after her cancer diagnosis. "I mean, at 24? Who gets cancer at 24?" The answer comes from a boy seated across the table, his face buried in a Kindle Fire. "Anyone," 9-year-old Trenton calmly tells his mother, drawing a nod from his twin brother, Derek.