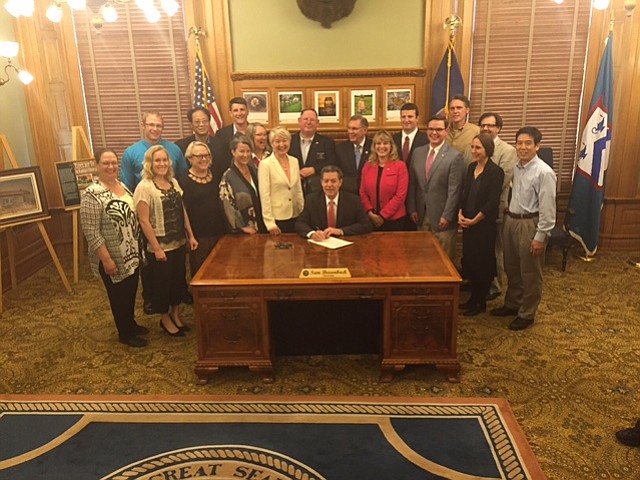 Kansas Gov. Sam Brownback signs the Acupuncture Practice Act into law on June 1, 2016, with members of the Kansas Association of Oriental Medicine and members of the Legislature standing by.
Stories this photo appears in:

The consequences of getting acupuncture from someone who is untrained could be serious, but soon the risk of encountering that situation in Kansas soon will diminish. Lawrence acupuncturist Gina Halsey has been working since 2009 to remove Kansas from the list of five remaining states that do not license the profession. It's been a long process with a lot of red tape, but in the recent legislative session, the Acupuncture Practice Act finally was approved.