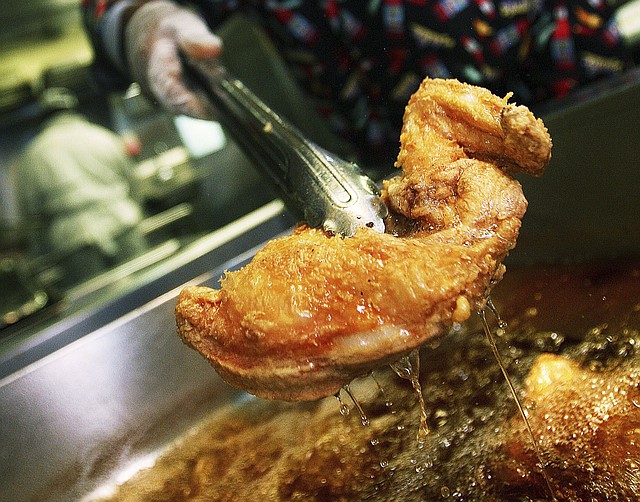 In this Friday, Sept. 29, 2006 file photo, H. Kenneth Woods, chef and owner of Sylvia's restaurant, cooks southern fried chicken using a soy bean oil that doesn't contain trans fats in New York's Harlem neighborhood. A study released Wednesday, April 12, 2017 suggests restrictions on heart-damaging fats in restaurant food may have helped prevent heart attacks in several New York counties.
Stories this photo appears in:

Local bans on artery-clogging trans fats in restaurant foods led to fewer heart attacks and strokes in several New York counties, a new study suggests.