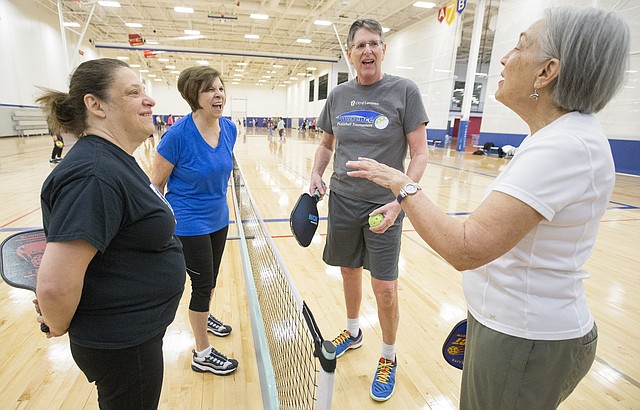 Pickleball intructor Evan Jorn, Lawrence, huddles up at the net with beginner players, Lisa Quinn, left, Peggy Harrell, and Dody Anderson, right, during pickleball free play on Wednesday, March 8, 2017 at Lawrence Sports Pavilion. Jorn, who is an official embassador for the USA Pickleball Association, has advocated for more public spaces for pickleball play in Douglas County.
Stories this photo appears in:

This year's Douglas County Health Champions Evan Jorn and Adam and Rachel Rolf enjoy helping residents of all ages and abilities be active.