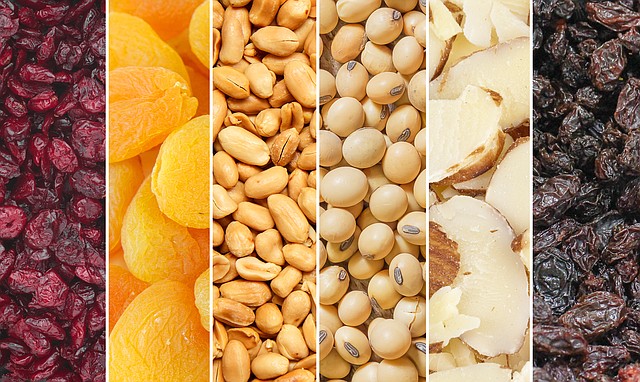 Try making a healthy snack mix of the following ingredients: dried cranberries; dried apricots; unsalted, dry roasted peanuts; unsalted slivered almonds; unsalted, dry roasted soy nuts; seedless raisins; and whole grain unsweetened cereal.
Stories this photo appears in:

It's basketball tournament time once again. And for many of us, that means watching hoops on television — and perhaps snacking while doing so.