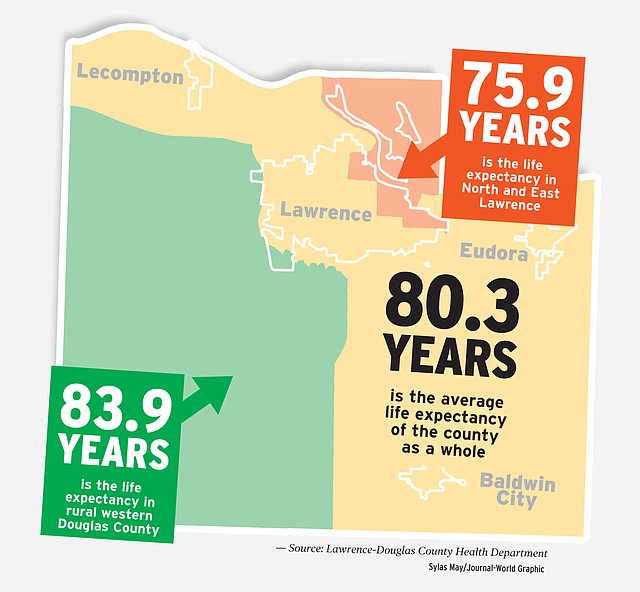 This map, based on information provided by the Lawrence-Douglas County Health Department, shows the variation in life expectancy from the Douglas County average of 80.3 years. Residents of North and East Lawrence have a significantly lower life expectancy than the county's average, while people who live in the rural western portions of the county tend to live longer.
Stories this photo appears in:

Between the United States and countries such as Kyrgyzstan, Ukraine and Bangladesh, there exists an eight-year gap in life expectancy, according to the World Health Organization. An eight-year life expectancy gap also exists between areas of North and East Lawrence compared to rural western Douglas County.